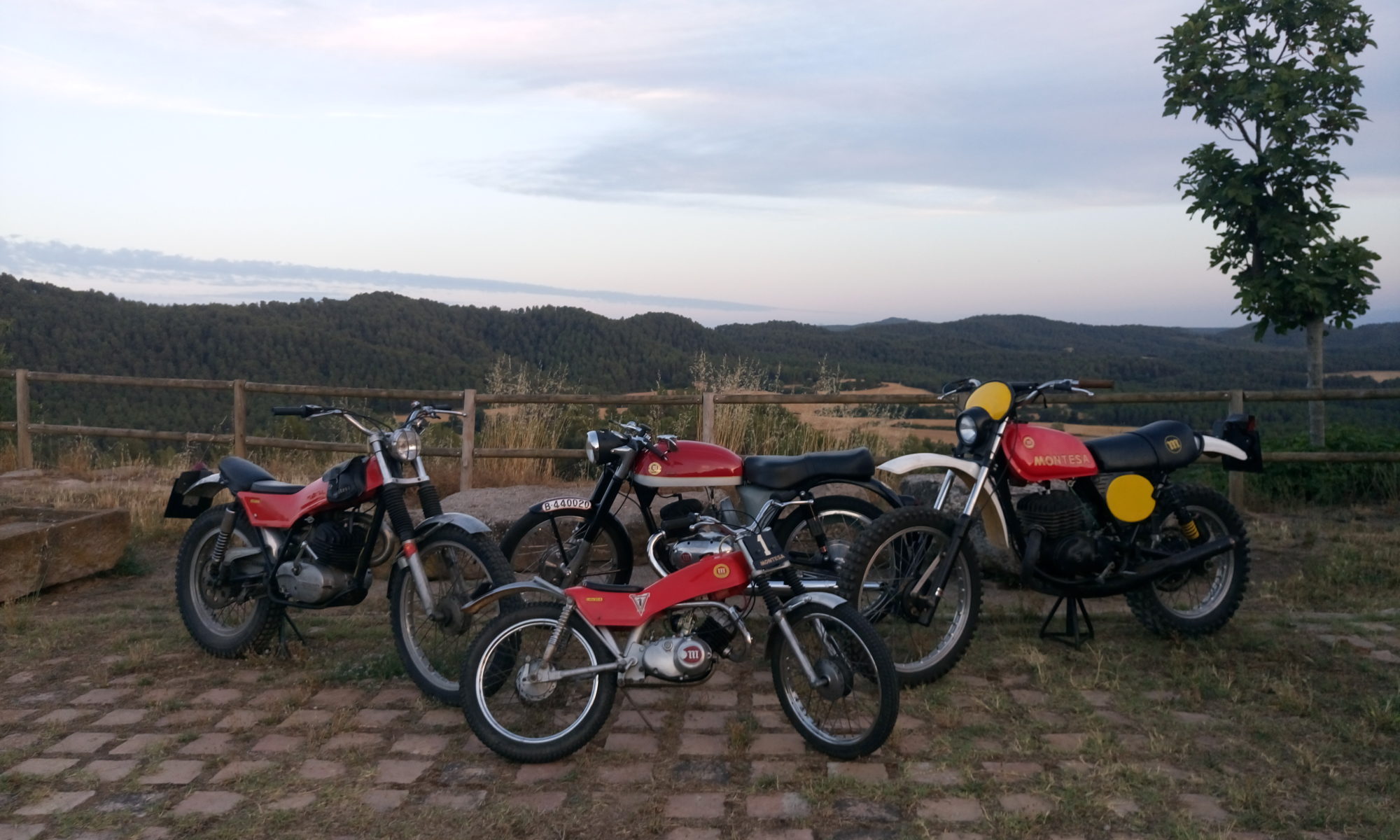 Yesterday, Saturday, the 2nd Montesista Annual Meeting was held in Gaià, in the province of Barcelona, ​​organized by the Motorcycle Association Clàssiques Montesa.
After the success and good reception of the 1st Montesista Stake, organized in May last year in the city of Terrassa and after collecting and maturing the different proposals that gave us the attendees to it, this year the annual event is loaded with news.
The first and most significant, is the location where it is organized, in the town of Gaià (Barcelona) taking over the city of Terrassa.
With this we gain much more in logistic space, as there will be parking for vehicles with trailers and a large central space, which will be the epicenter of the Quedada, in which you can park the motorcycles and where we will make lunch as well as the delivery of gifts. It will also be the point of departure and arrival of the routes that will be realized.
The second and possibly the most expected, is the realization of 2 routes:
Asphalt Route, 70 km and which runs through the towns of Prats de Lluçanes, Oristà, Sant Feliu Sasserra, Avinyó, Balsareny and Navàs, completing a circular route, for beautiful landscapes of Central Catalonia, approximately 1: 45h.
Route Off-road, of 40km by tracks of gravel, with spectacular landscapes, specially conceived for Cota, Enduro and Cappra and of approximately 2h of duration.

The third is the change of dates, given the number of stays and concentrations, with the consequent overlap that exists prior to the summer months of July and August, this year the Montesista Annual Quedad, acquires a new date, which is already lacking confirmation During the first half of September.
All routes will be correspondingly marked and will be attended by the organizers. In the asphalt route there are up to 4 gas stations in case it is necessary to refuel.
Little by little we will inform you of new data.
Be aware!